Japan is a country rich with culture and history. Many of us feel tempted to go there and experience this world that is in all ways so different from our own. Some of us even get around to booking an airline ticket and going, but most of us miss what Japan is about while we're there. This is because we tend to do the things that tourists do when in Japan and not the things that the Japanese do.
If you've booked your air ticket and are looking for an authentic experience, check out the Japan travel guide.
These are the things you should do while there:
Visit the Temple of the Golden Pavilion.
This garden-design Zen Buddhist Temple is in Kyoto and goes by names of Kinkaku-Ji and Rokuon-Ji. It's a three-story building, and the top two stories are covered in pure gold leaf. What makes this place so interesting is that each of the three stories was built in a different architectural style.
Ride the bullet train. Known as the 'Shinkansen' to the locals.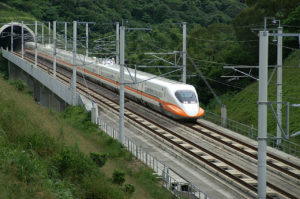 Its railway lines span an impressive 2 459 km. This is a popular mode of transport in Japan, and after you've experienced its top speed of 300km/h, you'll know why it's called the bullet train.
Climb the largest mountain in Japan.
It's called Mount Fuji and is almost 4 000 meters high. It's not as difficult as it sounds and the locals do it all the time. As long as you have a healthy pair of lungs and legs, you'll make it to the top. What makes it worth the climb is Fuji's peak. From here you can see Tokyo which is about a 100 km away.
 Visit the Meguro Parasitological Museum.
This is a museum devoted to parasites. It's one of a kind, gruesomely graphic and a popular place to go to when on a date in Japan. Here you'll find over 45 000 immersed and prepared parasite specimens and the world longest tapeworm, which is 8.8 meters long. Also visit the gift shop where you'll find a cool range of parasite-themed t-shirts, key-rings and birthday cards.
Visit Himeji Castle.
It's located in Himeji in Hyogo Prefecture. This is a popular destination, even for people living in Japan. It is the best surviving example of ancient Japanese castle architecture. It was built in 1333 and is comprised of a network of 83 buildings.
Visit the Tsukiji Fish market in Tokyo.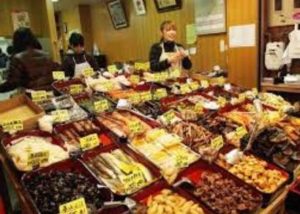 This is world's largest and busiest fish market. It is also one of the largest wholesale food markets in the world. There is food to sample, unique little eating places and if you're there at 5 am you can watch a live tuna auction. This is where you go if you want a fresh taste of Japan.
Watch a Sumo Wrestling Match.
This is a very popular Japanese pastime. You might feel like giving this one a skip because you're not keen on watching two overweight men pushing each other around, but you'll miss a truly authentic experience if you do.
The atmosphere is electric and before you know it you'll be swept up by the crowd's enthusiasm, cheering with the best of them.